Transparent. Secure.
Accessible.
All your investment details, now at your
fingertips with AVANA 24×7.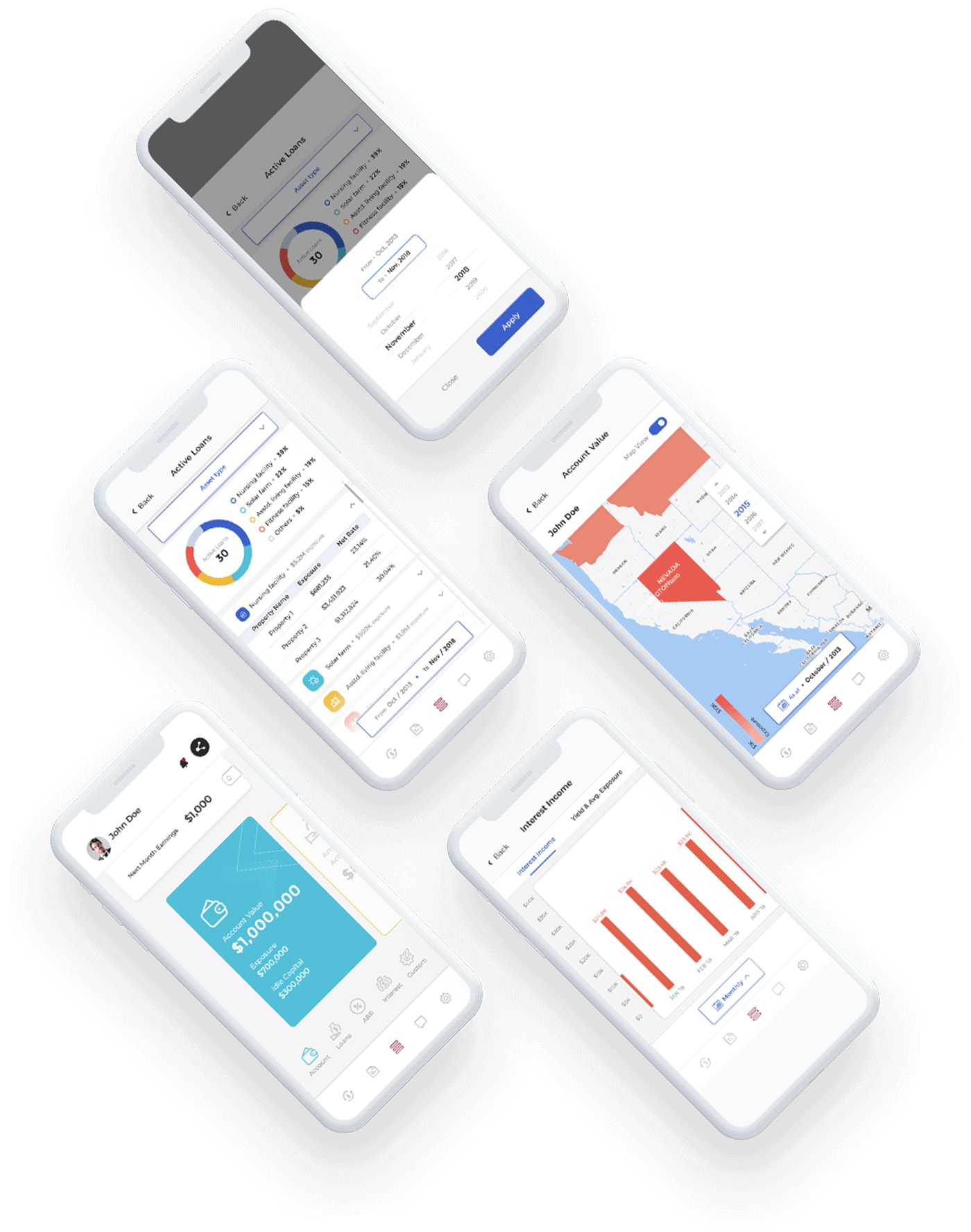 A Clear and Complete View of your Investments – All in One App
AVANA 24×7 offers you a complete 360º overview of your investments, making it easy to track and analyze your performance.

Built with transparency in mind, you can now view your portfolio anytime, anywhere.
Monitor your ARR & interest earned
View your ARR and interest earnings over time.
Keep track of your portfolio
View your portfolio by asset type and loan type.
Real time account details
See live balances for each of your positions any time.
Stay on top of your transactions
Get instant access to all of your account activity.
Download reports on the go
Receive reports in under a minute.
How it Works
1/3

Register

To get started, download the
app on your device and sign up
with your investor ID or executive
email ID using our one-time password.

2/3

Set Up Quick
Access ID

Enable Touch ID or Face ID for quick
and secure access to your account.

3/3

Access Dashboard

Get a 360º overview of your
account details, active loans,
interest earnings, and ARR details.
Enhance your
experience
with our
Smart
Features
Customize your view

Tailor your custom dashboard with your top investment KPIs in just a few simple steps.

Share your investment KPIs

Share key insights with your team
or your social network in one click.

Grant access to your team

As an investor, share your portfolio with your team

Switch profiles

Easily switch between multiple investor profiles without having to log out and log back in.
Your Data is Safe and Secure with Us
Secure Online Access and Messaging
Cross-Channel Authentication
Tokenized Transactions